Over 3000 growers love using the HydroBucket
The ultimate all-in-one hydroponic solution.
The most hassle-free way to grow DWC hydroponics indoors.
Access your solution from the side reservoir

Never disturb or lift your plant

Zero light exposure to your roots
Designed by growers for growers.
90-day full money-back guarantee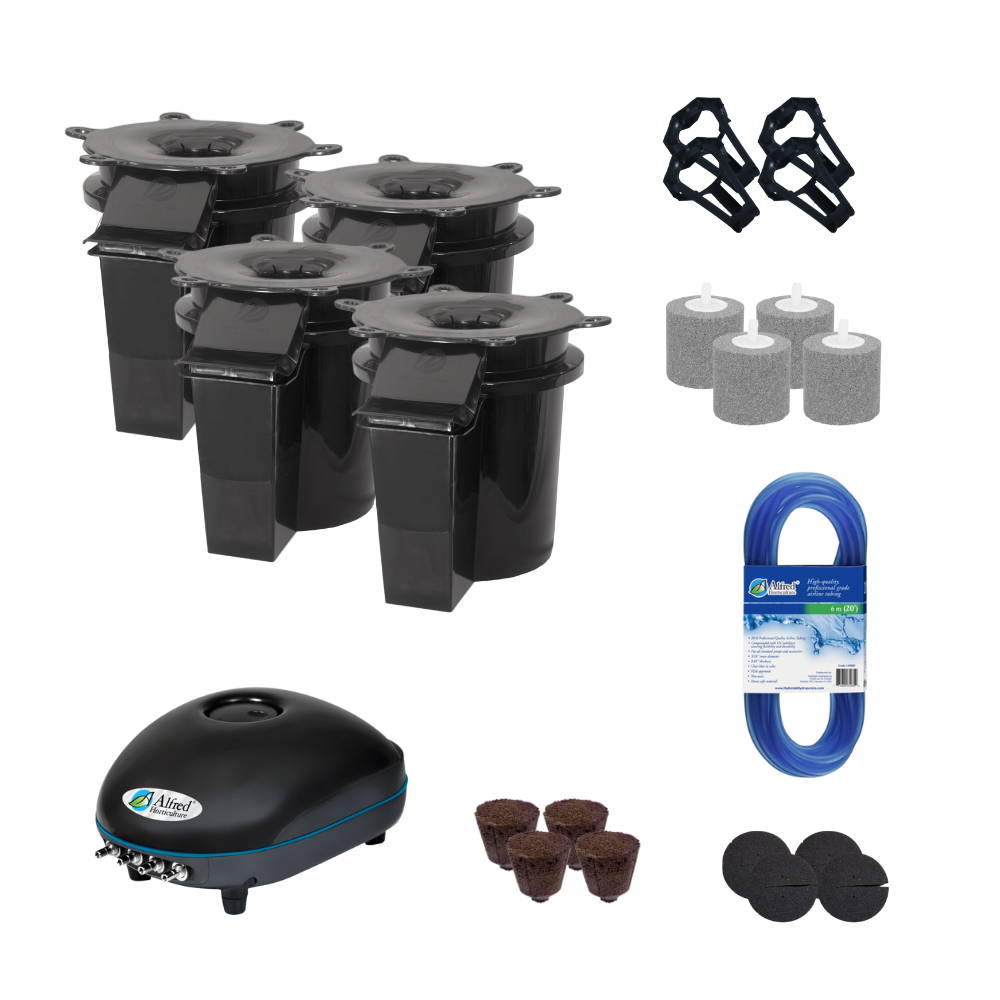 "Thanks for being the Best part of the Industry! With your product, I have gained much confidence in growing with no prior experience in the DWC world. I look forward to continuing to grow with you guys as you come out with new innovations! Many Many Thanks from TEXAS!"
"Just wanted you to know that I love your buckets. It makes everything so easy to do. I switched out my water in less time, less mess, and less plant disruption. Thank you again for you help and great product."
"I'm a beginner grower and I found the Hydrolid very easy to do low stress training with. It also fits nicely on my other 5 gallon buckets too. I appreciate this for when I'm cleaning out the Hydrobuckets, I can just pop my plant onto the other bucket and it makes it easier. Highly recommend"

What other growers are saying about the Hydrobucket
6 reasons you need to add a HydroBucket into your system
Built with high quality food grade plastic
Safe and durable materials for your plants. HydroBucket can be easily cleaned and guaranteed to last without cracking.
Innovative side reservoir

Test pH and EC/ppm, transfer fluid, and inspect roots without moving the plant.
Increased Reservoir Volume
The side reservoir allows for more volume when at operating level compared to a standard 5 gallon bucket.
Best system for new DWC growers
The Hydrobucket was designed with beginners in mind. The most user-friendly way to build confidence with DWC hydroponics.
Patented design you can't get elsewhere
Unique and innovative design exclusive to Hydrobucket.
Built for convenient growing
This hassle-free grow system is perfect for busy growers who have a lot on the go.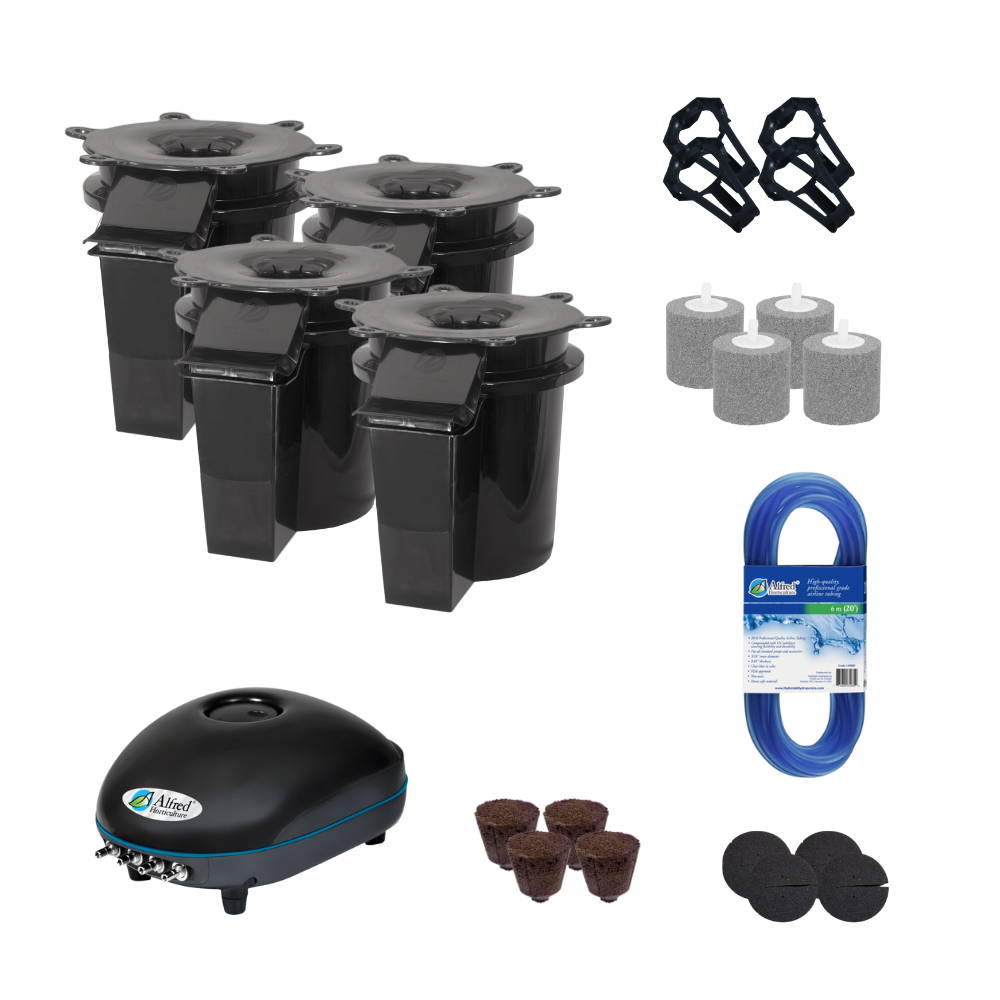 Maximize Your Yield and Results
For serious indoor growers seeking a high-performance hydroponic setup, the HydroKit Professional is the ultimate choice. This comprehensive kit is designed to maximize your yield and deliver exceptional results, all while maintaining a streamlined and efficient gardening experience.
With the HydroKit Professional, you'll receive:
4 - HydroBuckets
4 - HydroLids
4 - HydroPods
4 - AirStones
1 - AirPump (4 ports)
1 - 20ft AirHose
4 - HydroPlug Seed - Advanced Seedling Starter Q Plug
4 - HydroFit 3.5" Neoprene Insert
*Note: All our products are made of black plastic.
Elevate your hydroponic garden to new heights with the HydroKit Professional, and reap the rewards of increased plant growth and productivity.
Better Yields. Less Hassle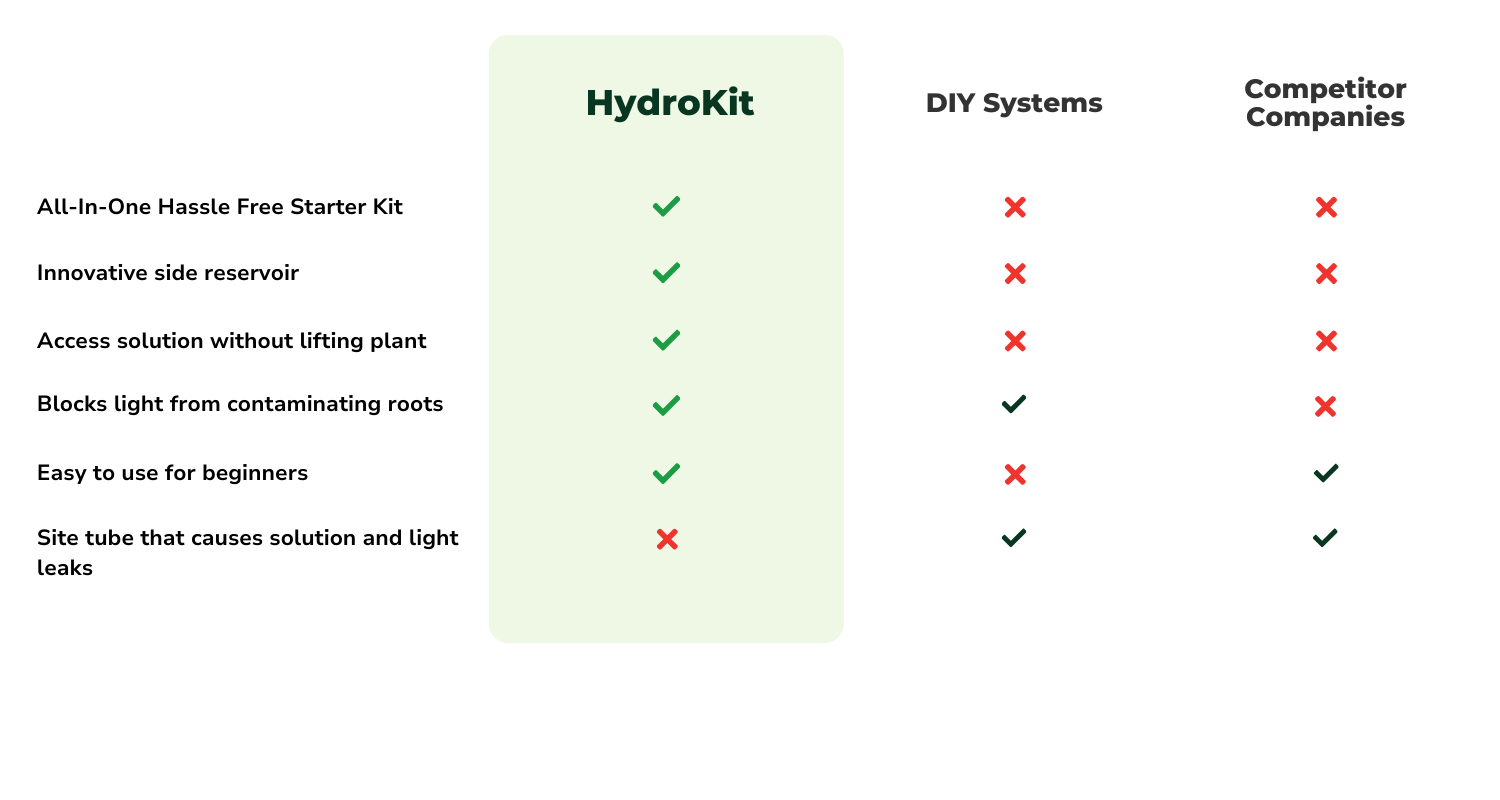 "The Hydrobucket and Hydrolid are a game changer! They are well thought out and built though. It's obvious they were built (by growers), with a lot of nice features you don't get by using bucket/lids. Their customer service is top notch. They reached out and answered all my nubie questions. Great product and great guys!"
"Just got my Hydobucket and man it's outstanding, thank you. So easy to change out nutes."
"These things are awesome. Ease of access door to check water is a plus, price could be cheaper. Will hold a plant that can produce over a lb."
"I am a newer grower and I absolutely love your product. I did my first two grows with different buckets and this current one I swapped to Hydrobucket and I'll never look back."
"Great buckets, really well designed, put the plants straight in with the foam pad supplied. Makes it nice and simple to check your water level and remove / add water without disturbing the plant"
"These buckets save you so much struggle. No more smashing my plants against my lights to get buckets out. No more spills or dropped pales. (Done multiple times) I can even run a syphon line right to the reservoir, eat a snack, then come back to a full bucket and fed plants. I have more buckets coming. Might need a bigger tent. Might also do some outdoor hydroponics this season."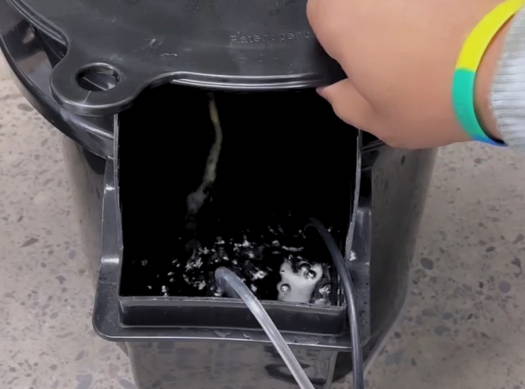 Mix your nutrient solution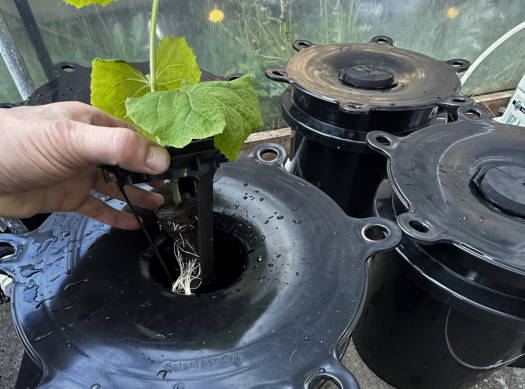 Stick your plant in the HydroLid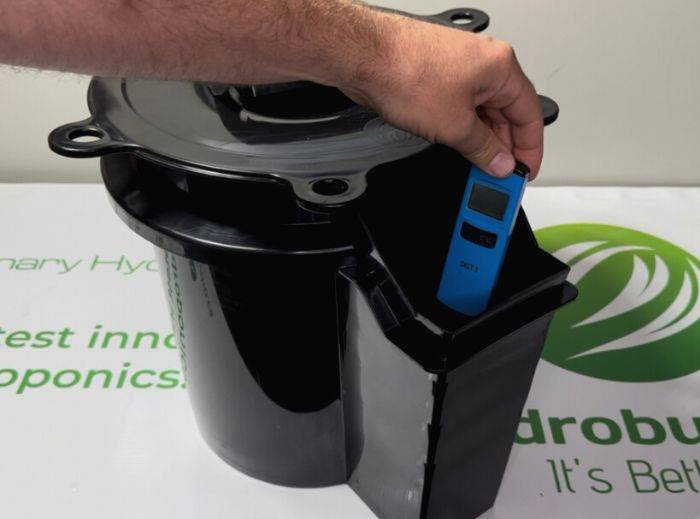 Conduct nutrient checks without lifting the plant
Easiest to use DWC system
Grow one plant and see for yourself why thousands of indoors growers love their HydroBucket
90-day full money-back guarantee
Frequently Asked Questions
What can I grow in my Hydrobucket?
DWC is ideal for high-value crops such as tomatoes, cucumbers and peppers. Leafy greens and herbs grow incredibly well in DWC.
Is the Hydrobucket good for beginners?
The Hydrobucket was specifically designed for beginners in mind. It's truly the most user-friendly way to start building confidence with DWC hydroponics.
Will my HydroBucket crack or fade in direct sunlight?
Never! Even in the hottest summers the high quality food grade plastic will never crack, fade, or get brittle in the summer sun.
How do you remove nutrient solution from the HydroBucket?
A small aquarium pump will fit inside the side reservoir. For larger gardens, we recommend a rubber impeller "Pony Pump".
How long will it take to receive my order?
In most cases, orders will ship the next day and then it takes on average 3-5 days for the order to arrive at your address.
Can I use my existing 5 gallon lids with the Hydrobucket?
Yes, your existing 5 gallon bucket lids will work with the Hydrobucket. You can also stack the bucket like any other 5 gallon containers.
What's your return policy?
We are proud to offer a risk-free, 90-Day Money-Back Guarantee on all of our products. To start a return, you can contact us at dennis@visionaryhydro.ca. Then we'll send you a return shipping label, as well as instructions on how and where to send your package.